"The FIFA Agent Exam: Participant Outcomes and How It's Changing the Game in Football. Are you ready to join the revolution? Discover how our training can help you succeed."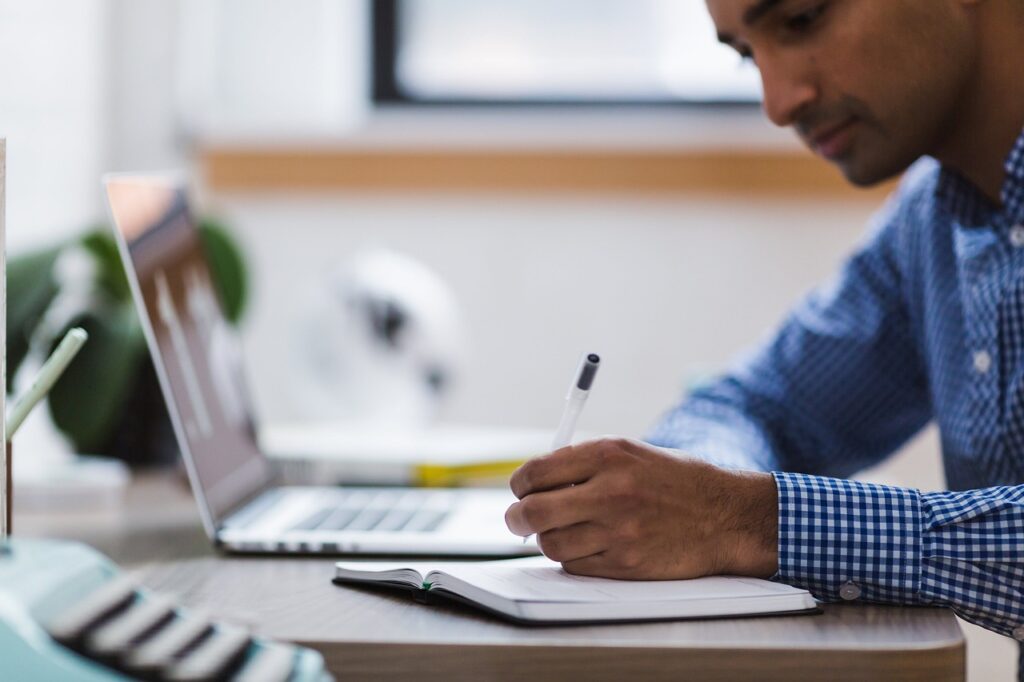 The FIFA Agent Exam is a pivotal step for those aspiring to become football player agents. With stringent regulations and a competitive pass rate, thorough preparation is crucial. In this article, we delve into the exam, its significance, and how our training can assist you in mastering it.
The FIFA Agent Exam: An Essential Milestone in Breaking into Football
Instead of merely stepping into the field, the FIFA Agent Exam is now a mandatory gateway. With 6,586 applicants in 2023, it's evident that this exam is taken earnestly. It's designed to assess the knowledge and ethics of prospective agents, and our training is here to guide you towards its successful completion.
Pass Rate: A Challenge to Overcome
At the same time, the exam is no walk in the park. With a pass rate of 52%, it's evident that the exam requires comprehensive preparation. We're pleased to inform you that our training is tailored to help you meet this challenge and ace the exam.
The Benefits of Our Training for the FIFA Agent Exam
Comprehensive Preparation: Full training courses, practical tools, and interactive quizzes to bolster your knowledge.
Professional Support: Access to a professional instructor 7 days a week to answer your queries.
Free Trial: Test our training risk-free and discover how it can enhance your chances of success.
Implications for Global Transfers
Given that the FIFA agent exam is now mandatory, it carries significant implications for global transfers. Agents must be licensed, adhere to the rules, and act ethically. This bolsters trust in the transfer process and elevates the sport as a whole.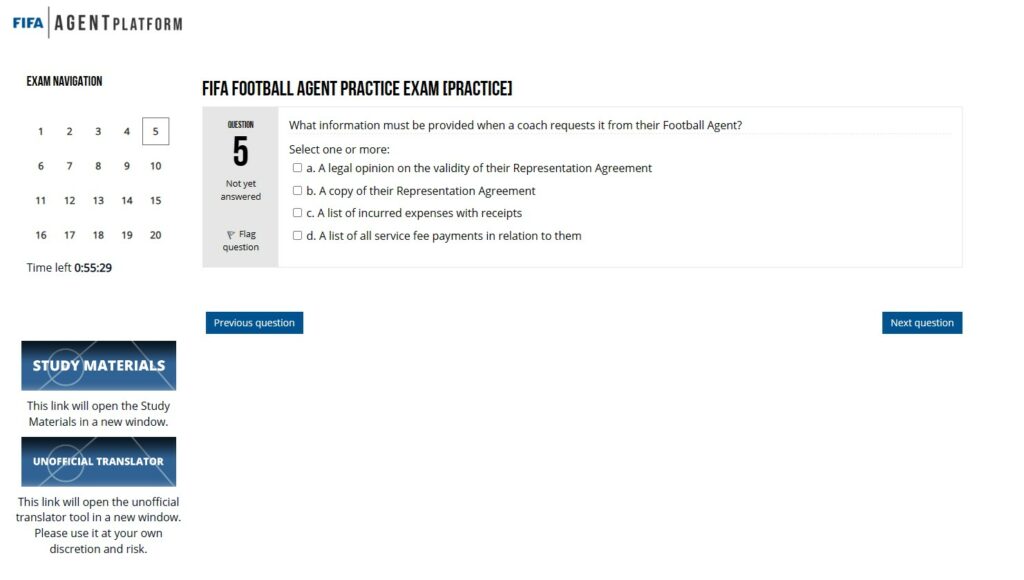 Conclusion:
The FIFA agent exam is more than just a test; it's a gateway to an exciting career in football. With our training program, you can be confident in being well-prepared and ready to make your mark in the world of soccer.